| | | | | | | |
| --- | --- | --- | --- | --- | --- | --- |
| stanleywarrington | 0 | 18 | 1 | 0 | 0 | 37 |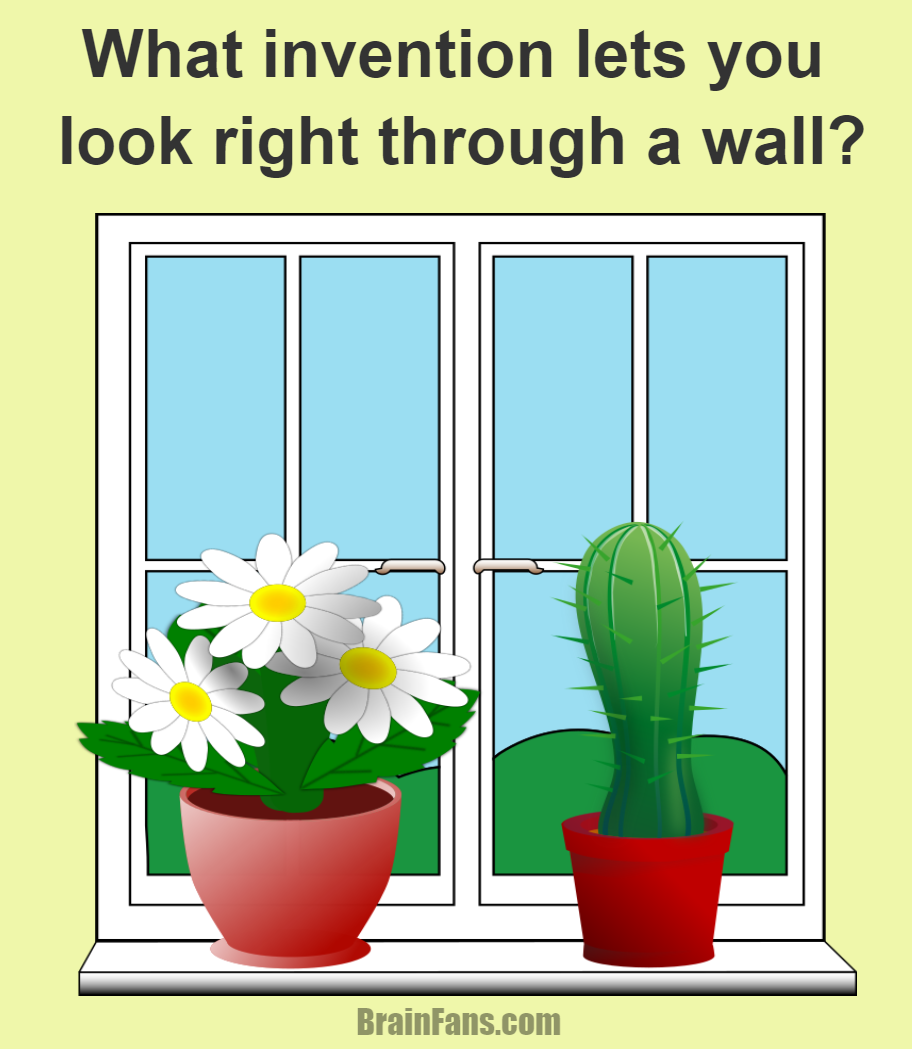 What invention lets you look right through a wall?
What can travel around the world while staying in a corner?
The penguin might give you a hint to solve this riddle.
Three men are walking in the same direction. The first man has two men behind him, the second man has one in front and one behind, but the third man has one in front and one behind too. How is this possible if there were only three men?
What has no begginning, no end, and nothing in the middle?
A man was sitting on his couch and searching for the English Channel. How did he manage to find it? Can you find the answer? Please like & share if you solved this logic riddle.
Two men were on a ship. They were both facing opposite directions, one facing east and the other facing west. But, they were both seeing each other. How is this possible? There were no mirrors!
There is one math puzzle including moose, bear and squirrel at the same time. User your mathematical skills and solve this puzzle for genius. If you can answer, please share your answer below and like it :) Thanks.